Remote Tech Support
Time is money, we get in & out as fast as possible. Our phone support & remote troubleshooting services give you fast, reliable support when you need it.
If you own a business, we can provide support without the high cost & management overhead of maintaining a large in-house support organization.
Fast, Easy Secure remote support
You control our access at all times
We can help take control in seconds
We respect your privacy & sensitive information

We have Sophisticated Remote Access Tools

Remote Tech Support is a method for troubleshooting software related problems via a
remote desktop connection
. We use software that allows us to access your computer/or server over the internet. With your permission, we take control of your keyboard and mouse in order to diagnose and repair any issues you may be experiencing. This method allows us to address your computer issues ASAP rather than having to set an appointment and waiting for a technician to drive to your location.
---
Residential Support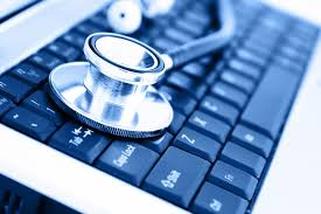 Do you want to:
Clean your computer(s) of viruses and mal-ware issues?
Protect you and your children from threats on the internet?

Prevent pop ups ads and error messages from occurring?
Connect your desktops, laptops, printers, mobile phones and tablets?

Speed up your computer and improve your internet experience?
Secure your LAN and Wireless networks?

Share resources like music, photos or even printers?
Why spend your precious time waiting on hold for impersonal tech support and finger pointing? We can answer your questions and solve your problems!
Advanced Computer Experts is here to provide prompt, friendly computer services for our local community.
We can come to your home, assess your computing needs and offer solutions that fits your budget.
Our goal is to protect your system, your network and your data. Allowing you to spend time the way you want, instead of wasting it struggling with your computer.
---
Business Support
Does your business need:
New computer systems installed or joined as a network?
Server systems set up to share information between computers?
Connect your desktops, laptops and printers?

Speed up your computer(s) to improve their productivity?
Secure your LAN and Wireless networks?

Ensure data security and information backups?
Advanced Computer Experts have been providing small and medium-sized businesses like yours with both industry leading IT consulting and local tech support that removes the pain, worry and hassle of managing your technology alone, and ensures your systems are safe, secure and designed to last.
We know that these systems need to be protected and maintained to assure 24/7 up-time. If you're like most businesses in today's fast-paced business climate, down time is simply not an option. Thus, you want to know that your systems are protecting your business from something simple like failing hard drives to something as tragic as natural disasters or theft.
So whether it's computer and network server support, data security and backups, Advanced Computer Experts can help.
---
On-Site Service Areas
Our service area includes all of Santa Barbara County, California,
including:

Buellton Goleta Isla Vista Lompoc
Los Alamos Los Olivos Montecito Orcutt
Santa Barbara Santa Maria Santa Ynez Solvang
---